1. What is a clean bench? (Basic knowledge)

A clean bench is an air-controlled clean room desk in its size to prevent any dirt in the air and its surroundings do not stick to or contaminate items in. manipulation process of engineer / worker working on the table. Clean air filtered through a high-performance air filter (also called HEPA) flows directly into the work item, which helps to maintain a high level of cleanliness even in low-clean areas.
These desks are used in clean rooms in electronic components, boards, biotechnology plants, pharmaceuticals and laboratories.
Although there is a similar device called a "biosafety cabinet", this clean bench also provides an internal positive pressure. Therefore, it is possible to create a very clean, dust-free state by discharging air out of the enclosure.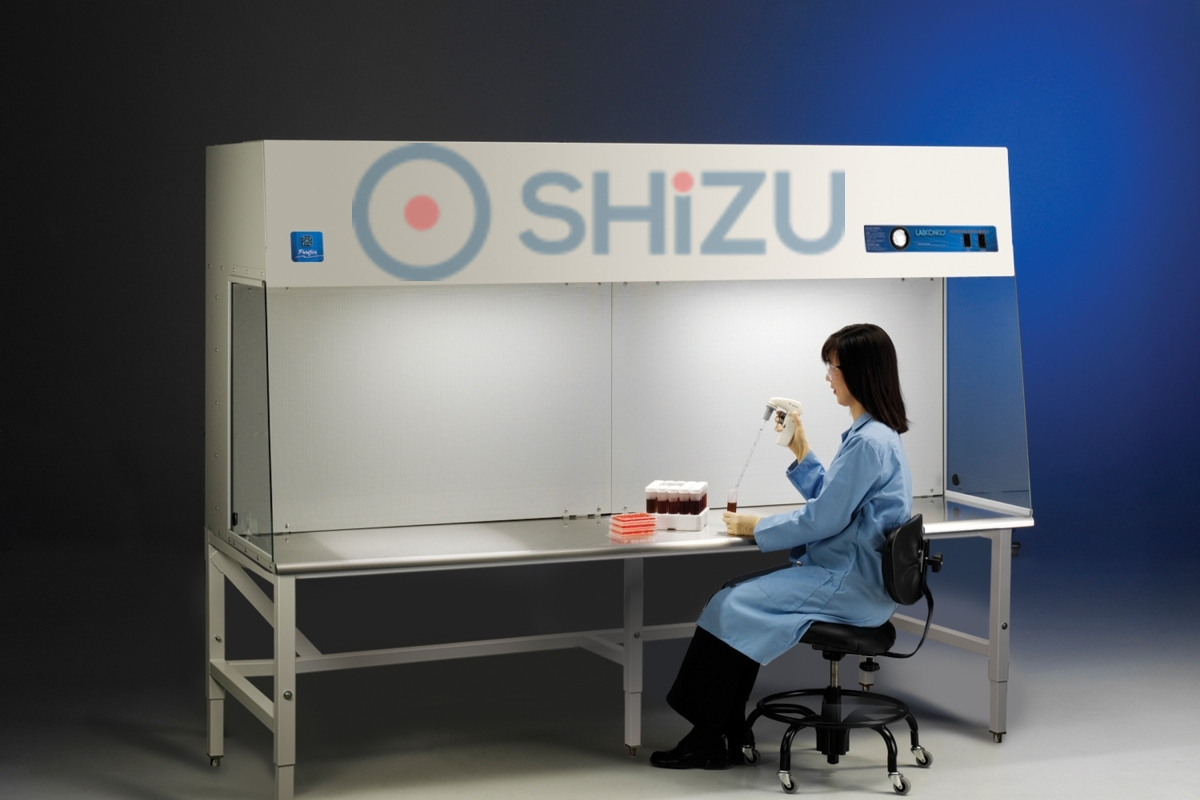 2. Clean benches:
Integrated clean benches:

A type of desk designed to stand directly on the floor without an extra desk.

This type includes infrared light to perform drying when necessary right on the clean desk
Clean bench type does not vibrate:

This type has a standard space between the work surface and the main part of the clean bench, which prevents direct transmission of movement.
This type is combined with fluorescent lamp with acrylic or glass working table.
Clean benches with water supply function:
This desk has a part or a sink with a faucet in the front to wash when working.
Clean bench type discharge:
This allows air to be drained from the desk or from a part of the table.
Circulating clean benches:
Circulating clean air circulation.
3. Principle of clean bench operation:


 
Clean benches are box-shaped desks that include a desktop computer and partitions on the front, sides and top or both sides. With a double-sided partition, workers put their hands inside the baffle to work through specialized gloves. The air pulled in from the outside is filtered to remove dirt and then the clean air is blown into the desk.
There are two types of clean benches: the horizontal blower blowing from the front and the vertical blower blowing air from top to bottom. In the case of horizontal blowing, the air may be blocked by the worker or the arm on the table, making the amount of clean air not enough for work. Therefore, clean benches manufactured by SHIZU will use mostly vertical blowers. And horizontal blowers can still be produced according to customer requirements.
REGULATION JIS B9922:
The structure can be easily maintained, checked and adjusted.

The walls used in this clean bench must be of a type that does not easily peel or form rust.

Structure prevents air from filtering into the work area.

The structure allows clean benches to be connected to the ground wire.

HEPA or ULPA filters are used as main air filters.

The filter does not degrade or corrode easily in normal air conditions and is easily removable for maintenance or replacement.

In the case of acid treatment, organic solvents, biological particles, toxic gases, ... the structure allows the air to contain those substances to be ventilated along the required discharge route.

Explosion-proof structure as specified in JIS C 0903

For clean benches equipped with both normal lighting fixtures and disinfection lamps, both types of lighting should not be lit at the same time without the agreement between the transferor and the receiver.
4. How to use a clean bench?

The use of clean benches is easy.
After thorough hand washing, use alcohol to sanitize your hands, and disinfect items used on clean benches. Turn on the filter switch, and put your hands on the ports on the desk to do the job. In addition, it is easy to have clean benches that are fully open beforehand, workers can directly use. Or if the clean bench is equipped with a shutter, then pull the shutter down as far as possible and do the job.



5. Things to note, consider when choosing clean benches:

Before choosing, you need to determine how you need to use this device? It will easily help you choose a more suitable type.
Answer the questions yourself to get the most appropriate answer:
Is it suitable for my intended use?
Is it suitable for the clean room installation space I'm working on?
Is it within the budget?
Does cleanness, air flow and weight meet the required specifications?
Is it effective enough to collect dust?

Coming to SHIZU, with many years of experience in manufacturing clean room equipment, customers will feel high quality products with reasonable prices. Our products use Aluminum or stainless steel frame, firm structure, equipped with wheels for easy movement, saving labor and transportation costs.
Share: